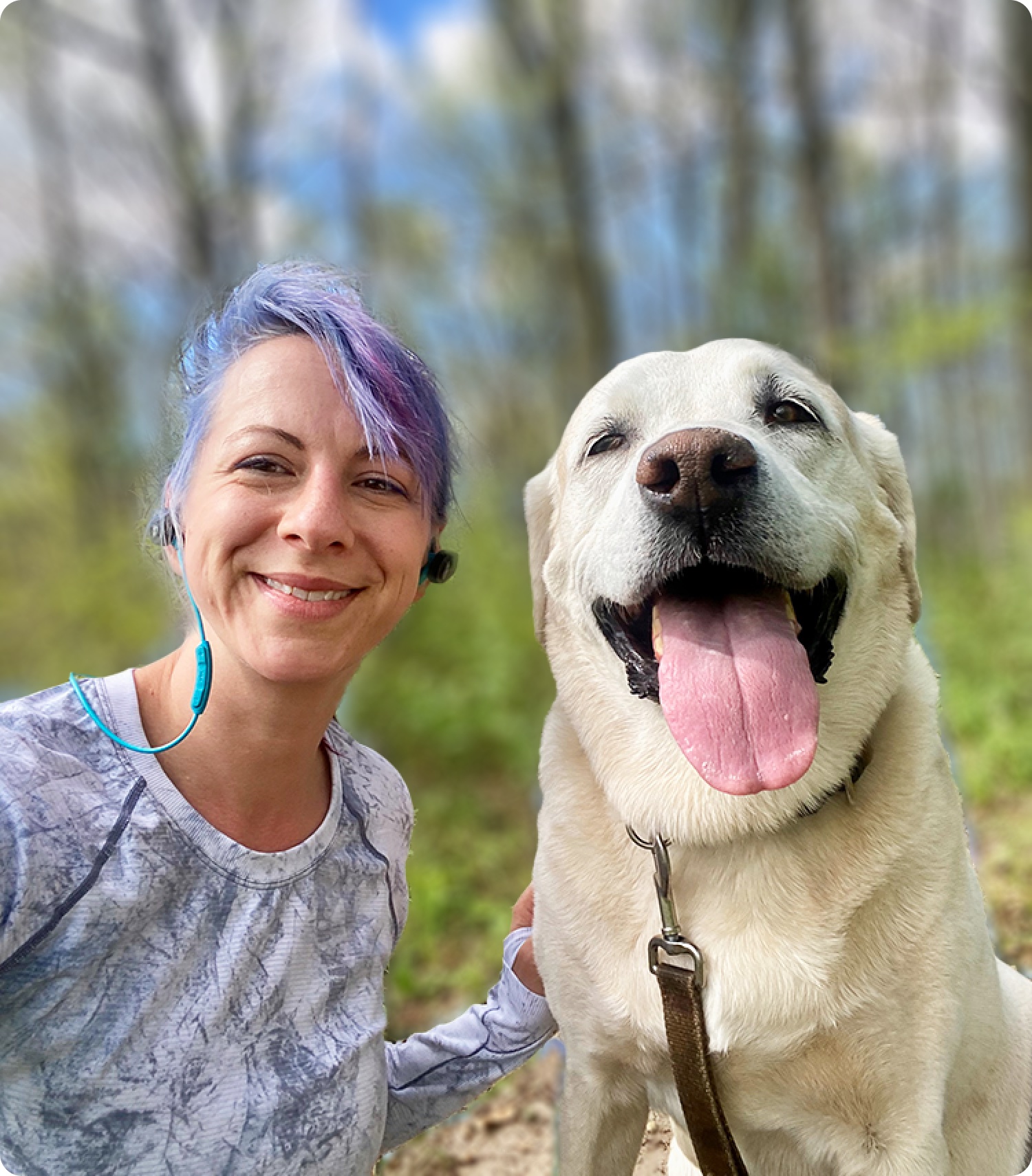 About me
Hello, I'm Andrea - a designer, teacher, and painting enthusiast
As I teacher I loved experimenting with different lessons and trying to get the students to flex their creativity and problem solving skills.

I am passionate about learning and seeing where my ideas can take me. I also love starting out with bad ideas because they get the ball rolling and you never know where it will lead.

Career wise I look forward to getting into the UX field and using my teaching background of resiliency, growth mindset, empathy, and adaptability to contribute to a team.

I also further plan to develop my UX skills outside of the BrainStation bootcamp because there is so much to learn and practice.
Some of my Favourite Art Creations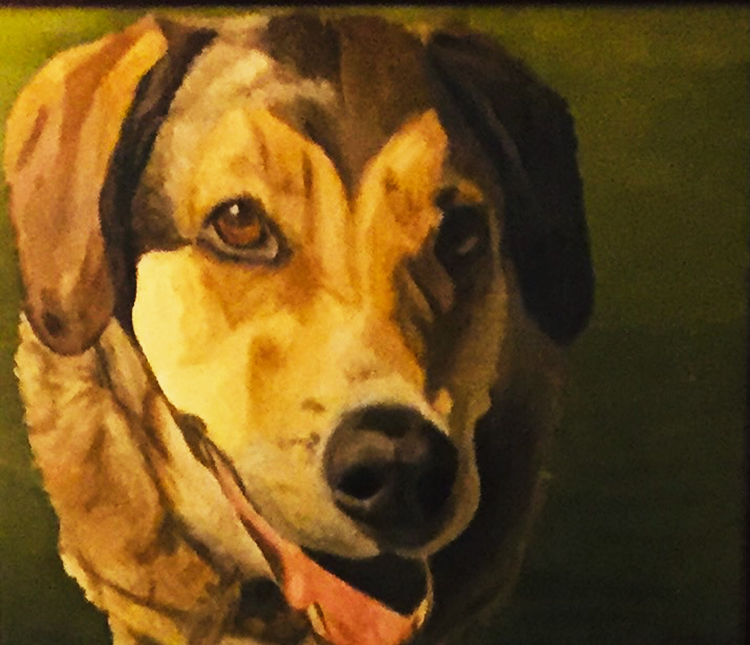 Bandit
Oil on Canvas - painted in 2008. This dog was too smart for his own good. One Christmas, he decided to help himself to all the breakfast fixings laid out on the counter when everyone was distracted. He soon regretted it with an upset tummy.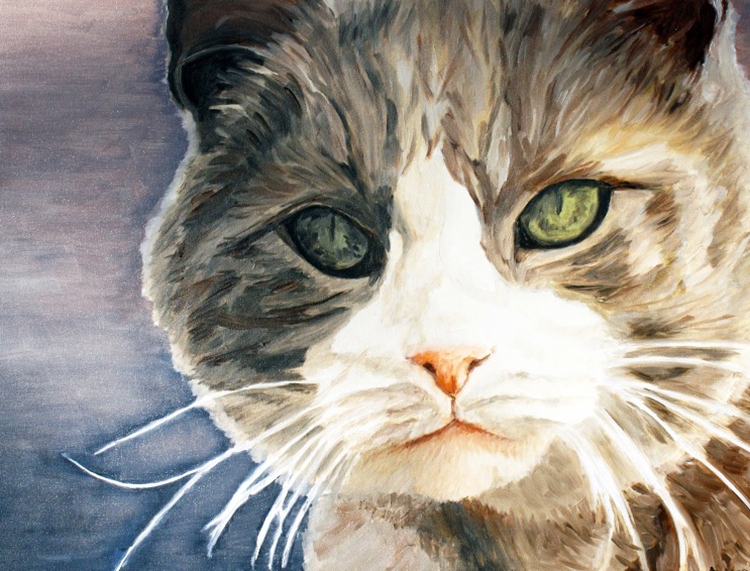 Sparky
Oil on Canvas 2003. A cat that lived for 20 years and was spicy till the end. His favourite activity was catching rabbits and gifting them to us on our front steps. He was not impressed when we didn't eat them.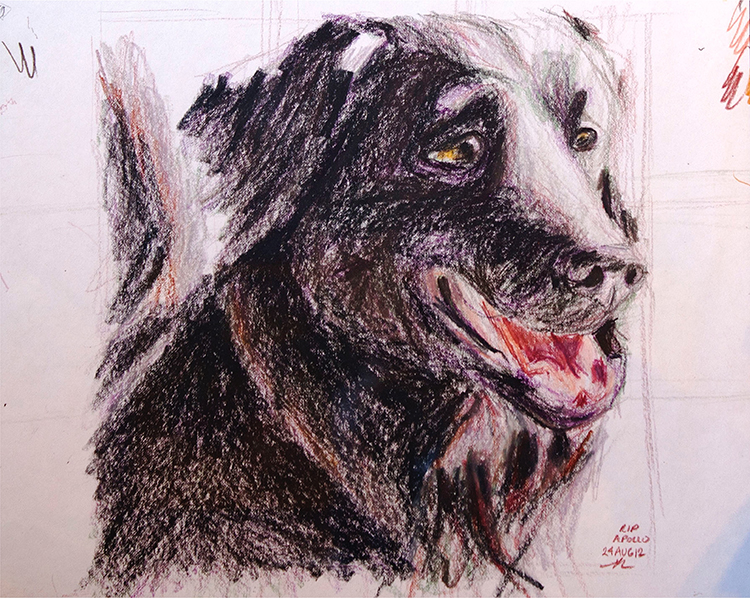 Apollo
Pencil Crayon, 2010. The best rescue dog I ever had. I remember the fire alarm was going off and he ran to the basement and kept pestering me to wake up and bring me to safety.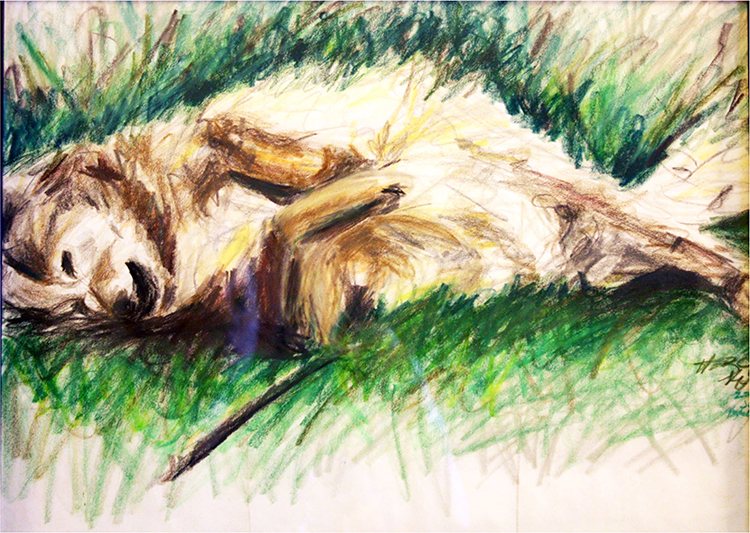 This is Hercules - A big floof
Herc loved everyone, especially people he just met and particularly when they had treats. He would sell us out in a second for a dog treat. But he was mostly just a big floof that loved us unconditionally. When he wasn't trying to steal food he was trying to lay on your lap.